Business, COVID-19 Edition
Negotiation Skills: Art or Science
By:
By: Margot Smith • 4 months ago •
We learn how to negotiate from a very early age. We 'negotiate' corners around a table when we're first walking, working out how much latitude we have. We negotiate with our parents and siblings, trying to get what we want to meet our needs (with little or no regard to theirs in the early stages). We have wins and losses in negotiating as we grow up. We learn what works and what doesn't – but then we come to understand that negotiating is a two-way street and that sometimes you need to lose the battle to win the war.
What are some do's and don't when it comes to negotiating? And has the game changed now that many of us are working remotely and negotiating virtually.
RULE NUMBER ONE
The first rule of negotiating is never go first.
The first rule of negotiating is never go first. If you can, try and get the other person to put their number or terms on the table first. This gives you a starting point and you get a sense of how much wiggle room there is. A good example of this is going for a new gig and asking for a particular fee. You might be thinking $10K and they might be thinking $20K – if you offer up $10K first then you've lost a sizeable difference. So if you can, ask what their budget is, insist that they go first. Failing that – add some buffer.
KEEP YOUR OPTIONS OPEN
The second thing that I rely on – that can really be a game changer, is that options are your best friend in finding a solution that suits you both. Let's take pitching a new program as an example – you might ordinarily quote a premium fee for face to face, but in this environment, you may need to be flexible. What are the other options?
Maybe offer a heavily customised program with bespoke content and executive coaching for a premium fee, or if price is an issue use one of your existing/ off the shelf programs instead to reduce your time commitment. Alternatively, you could bundle people analytic surveys such as DiSC Behavioural Profiling or Genos Emotional Intelligence tool to add value (the Institute of Managers and Leaders can help you out). If you have a full schedule and this project isn't worth your time, then refer them to someone else. Or better yet, price it at a level that makes it worthy of your time – should they opt to pay that higher price point. I learnt this trick some years ago when I worked with accountants – they recommended thinking about your ideal clients, and price everyone else accordingly, if they are high maintenance or non-compliant – that way IF they continue to work with you at a higher price point, then you won't resent the work, because you are being remunerated accordingly.
THINK OUTSIDE THE BOX – BE CREATIVE
Let's say you are looking for something a little different though, or you've been offered a more senior role at the same pay. You could ask for a sign-on bonus, or you might prefer one day off a fortnight, or you could secure a training budget to pay for a course or a personal coach (see what I did there). What you are negotiating could be anything though – like negotiating a rate increase for a piece of work – try to think outside the box and come at it from a few angles to get closer to what you want. Go into the negotiation knowing the minimum terms you will agree to but have those other variables up your sleeve if you don't get exactly what you want.
NEGOTIATING IN GOOD FAITH
Just over a decade ago I used to do a lot of work with a particular firm. They were extremely professional in so many ways, but the more deals we did the more I noticed that they would leave their offer or counter-offer until the last minute. The type of work we were doing was time sensitive, so there was always a deadline that was looming that would force our hands to take the deals under circumstances that we wouldn't ordinarily do. Then one day, I twigged that this was not just poor organisation or planning, this was a negotiation tactic. I walking to a meeting with my boss as the time and I suggested we call their bluff and if the product was delayed, then I was prepared to take a hit on the deadline to get the costs and negotiations back on track.
Personally, I think waiting until the last minute is not negotiating in good faith. I would encourage you to think about what kind of negotiator you want to be. Do you want to be a negotiator who leaves a trail of unhappy stakeholders?
The best type of negotiation is when you can put yourself in their shoes and genuinely work towards an outcome that benefits both parties. It's no good if you get what you want and the supplier or customer (depending on your role) feels like they got screwed up or down on price.
I'm not a pussy cat when it comes to negotiating, and sometimes you need to use what you have in your tool box, but you also need to maintain a long-term relationship in most instances, and negotiating on fair terms – whether they are price or timing or something else, is what's in the best interests of the relationship.
WIN WIN
Often people talk about finding out what 'deal breakers' are for the other party and moving towards a win win on that basis. The best way to find out what deal breakers are can usually be to be up front and ask – then you know what is NOT negotiable. Listen to the feedback carefully and adjust your terms accordingly.
The best type of negotiation is when you can put yourself in their shoes and genuinely work towards an outcome that benefits both parties. It's no good if you get what you want and the supplier or customer (depending on your role) feels like they got screwed up or down on price.
The unit across the road from me sold for well above market rate. So much so, that I can't help but think that the person living there must have a serious case of buyer's remorse. I think that just because you can get someone up or down on price, doesn't mean you should…
ONCE THE DEAL IS DONE
Now, you think the deal is done. You've negotiated a fee for your work, the work is done, but it turns out the client has other ideas. How do you negotiate once the project has run and they don't think they got the outcome they were looking for?
There is what is contracted – and you rarely want to have to fall back on that – you want to rely on the relationship and the quality of your work. So, return to the original objectives and client agreement – as long as you have delivered on what was agreed, then you can renegotiate the new piece of work. Technically this one might be a lesson in being clear on program outcomes and gaining agreement on the terms of engagement.
NEEDS MUST
Thinking about the current environment – has negotiation changed?
Email negotiation can be an extremely effective way to negotiate with the other party, so that hasn't changed. Video conference does mean that you can get a feel for some body language and tone, so for the most part it's business as usual, but what I have found more difficult is not being face-to-face with someone you are trying to get a deal over the line with on your 'side' being there to pick up on their cues to negotiate with the other party. Occasionally we have resorted to texting or instant messenger – otherwise we'll just wing it.
The bigger issue right now, however, might be how much bearing the current climate has on how much people can pay for products and services (or us) – so be mindful of what sits under the surface for those who you are negotiating with right now. Do your homework – ask them what they have to spend if it's budget related, and never forget the final rule of negotiating – timing is everything!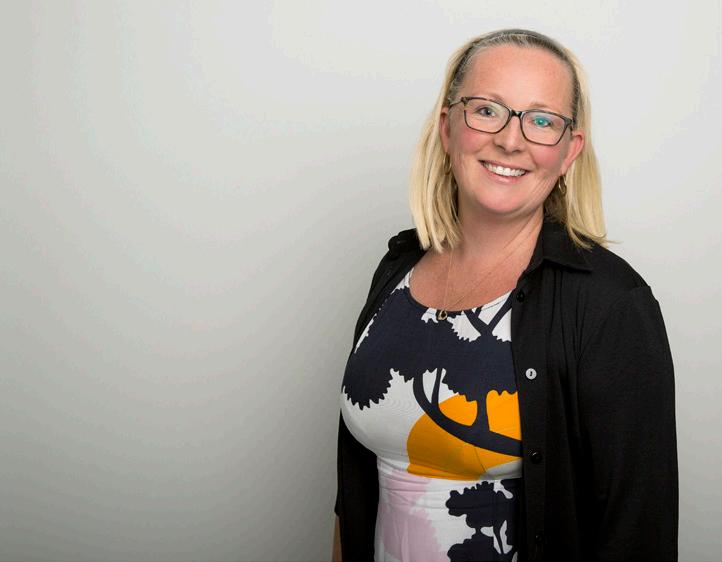 MARGOT SMITH is the General Manager Membership at IML.
Margot has worked in events, membership, marketing, customer service, community engagement and leadership roles in a number of member associations, plus a mix of corporate organisations such as Westpac, Scholastic, Optus, LexisNexis and Ausgrid. Supporting members in their leadership journey has always been a passion for Margot. Whether it's delivering conferences, seminars, mentoring, magazines, networking and profiling opportunities, or just providing advice, she enjoys making a difference in members career development. Margot has a Graduate Diploma in Business, a Degree in Arts majoring in Psychology and Education, and an Advanced Diploma in Event Management.